Invisalign Clear Aligners
Do you want straighter, healthier teeth, but dread the thought of having a mouthful of metal wires and braces from traditional braces? At Lifetime Dental we are proud to offer our patients invisible orthodontics for a straighter smile with Invisalign. This system of clear removable aligners offers a comfortable, convenient, and efficient treatment without all the hassles that come with traditional braces. Keep reading to learn more about this modern-day orthodontic solution and give us a call to schedule your FREE consultation.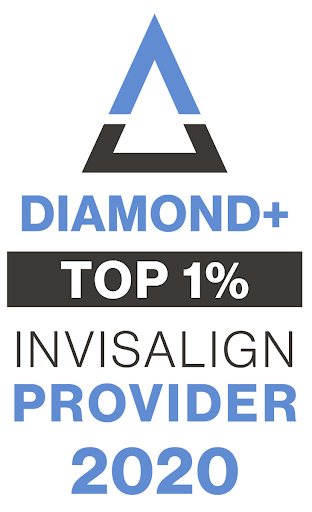 Your Diamond Invisalign Provider
Dr. Maedel is among the top 1% of Invisalign practitioners in North America. She is very passionate about the oral health and cosmetic benefits that Invisalign clear aligners can offer her patients.
Dr. Maedel is passionate about providing top-quality orthodontics for her patients. She is an active member of the American Academy of Clear Aligners and is dedicated to continuing education and staying up to date with the latest techniques and technology in orthodontics. She has completed hundreds of hours of continuing education with the CLEAR Institute, Galler Reingage, Dental Boss Lady Invisalign Mastermind Group, Clearly Aligned, and the Invisalign iPro Program. Dr. Maedel has mentored other dentists in Invisalign and has presented virtually and in-person for Invisalign.
Indications for Invisalign
Getting Invisalign is about so much more than just improving the appearance of your smile. Orthodontic issues can cause serious problems for your teeth, oral health, and general well-being. Thankfully, when you get a nice smile with Invisalign, it will also be healthier and stronger!
Invisalign can be used to treat many of the most common orthodontic problems, including: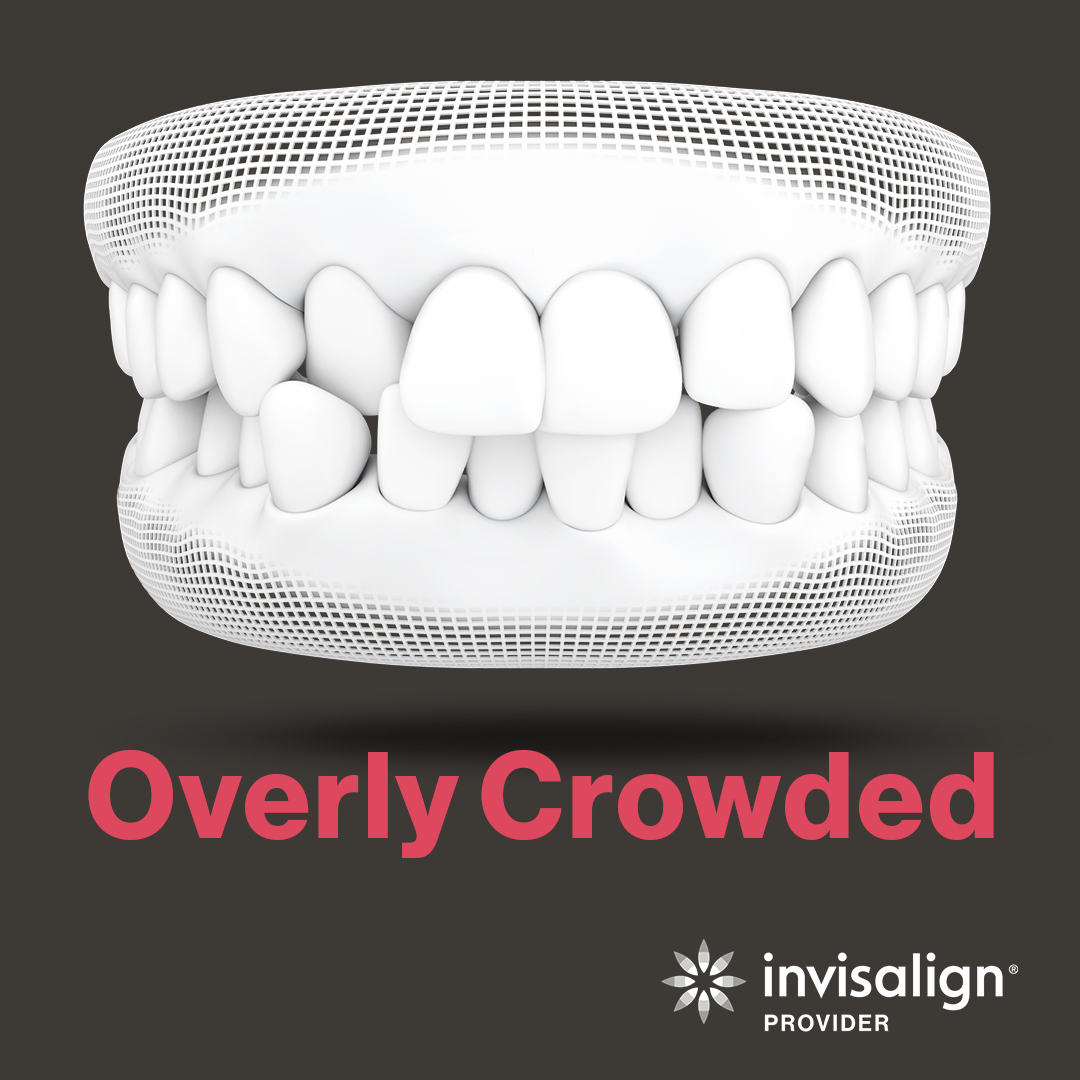 Crowded Teeth
When teeth begin to erupt and little space is available, this can cause your other teeth to shift and become crowded. This creates problems when trying to keep your mouth clean and healthy. Brushing and flossing become less effective, and you become more vulnerable to decay and disease. Fortunately, Invisalign is an effective method to treat crowded teeth. Using clear aligners, they can shift your teeth in a way that brings them into proper alignment and give your smile the space it needs.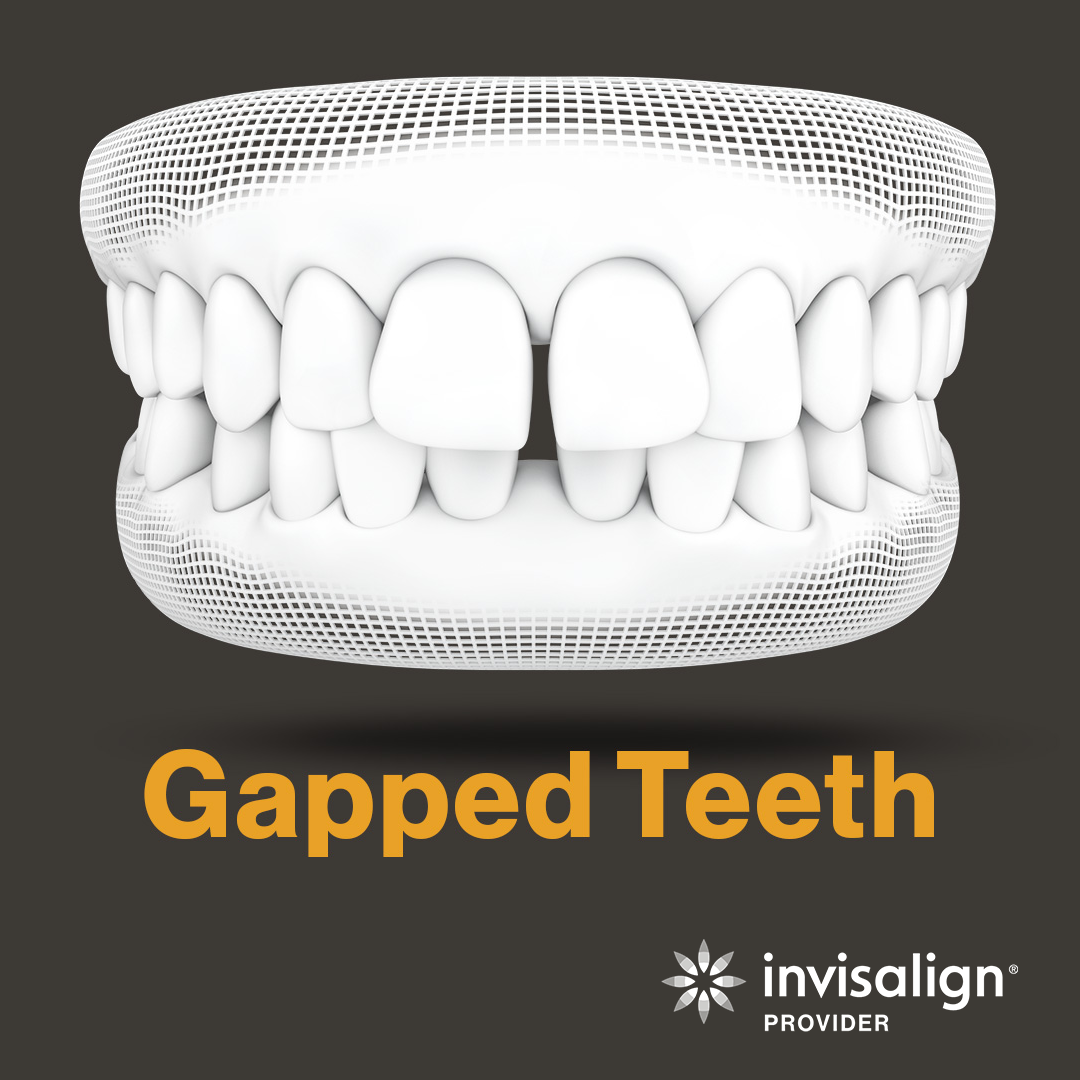 Spaced Teeth
Gaps Between TeethTeeth that are too far apart can cause problems for much more than just your looks and your self-confidence. These empty, hard-to-brush spaces also provide an excellent hiding place for bacteria and food particles, where they accumulate and dramatically increase your risk of issues like cavities and gum disease. Depending on the amount of space involved, Invisalign can close these gaps.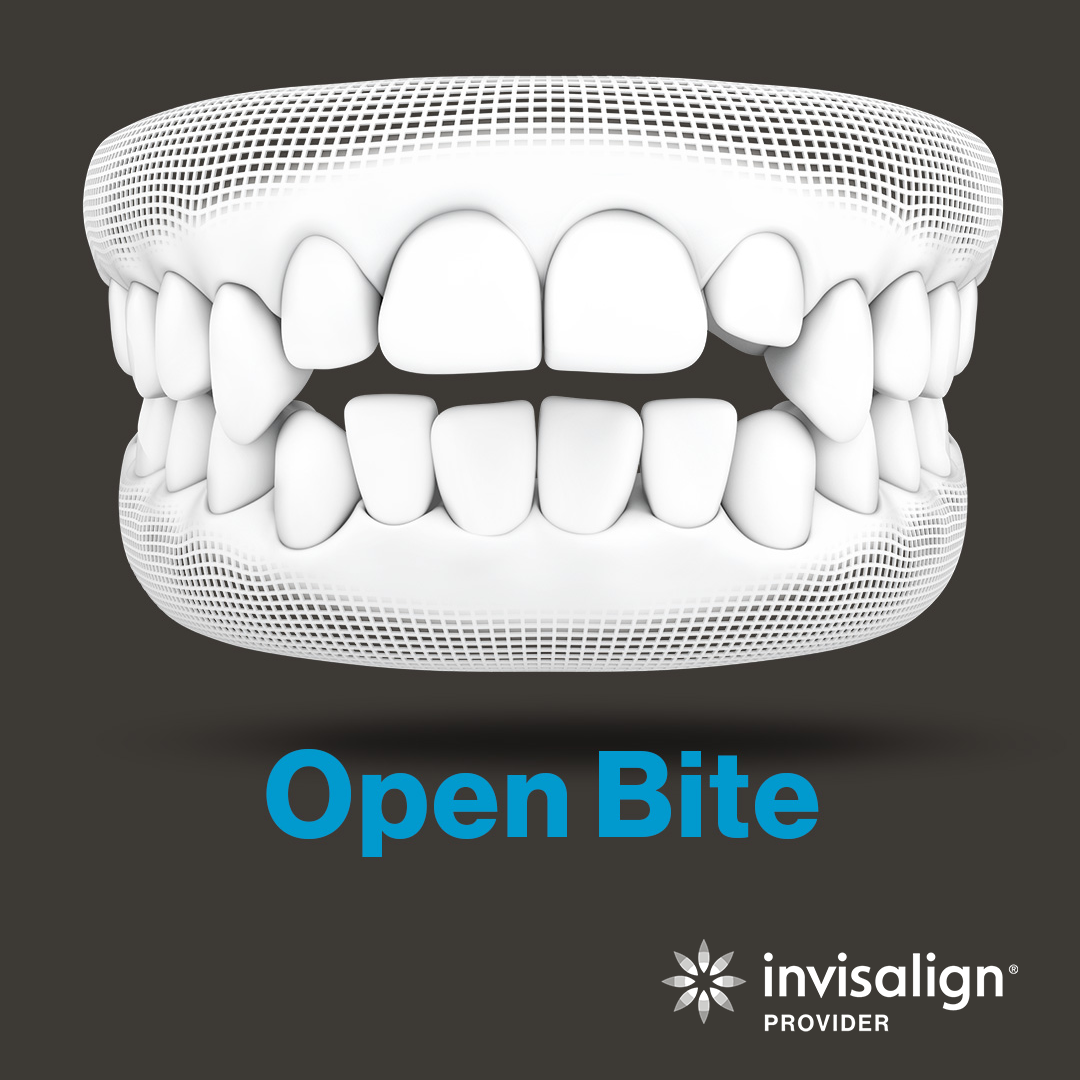 Bite Alignment
Are you suffering from an underbite, overbite, or crossbite? These bite alignment problems can make your appearance look unbalanced, but more than that, they can place a tremendous amount of excess pressure on your jaw joints. In turn, this can lead to a whole host of serious issues, like extra wear and tear on your teeth, grinding and clenching your jaw at night, or even TMJ disorder. Thankfully, many cases of mild to moderate bite issues can be corrected with Invisalign!
Invisalign First
At Lifetime Dental we provide phase 1 orthodontic treatment with Invisalign First. Invisalign First is a treatment designed specifically for little smiles. As a child grows, their smile grows with them. And even with baby teeth, it may be the perfect time for children ages 6 to 10 to start orthodontic treatment. This is known as Phase 1 treatment.
At this stage, we can see issues that may need early treatment to address a developing problem. Invisalign First clear aligner treatment is designed for predictable results and a positive experience while addressing the unique needs of growing children.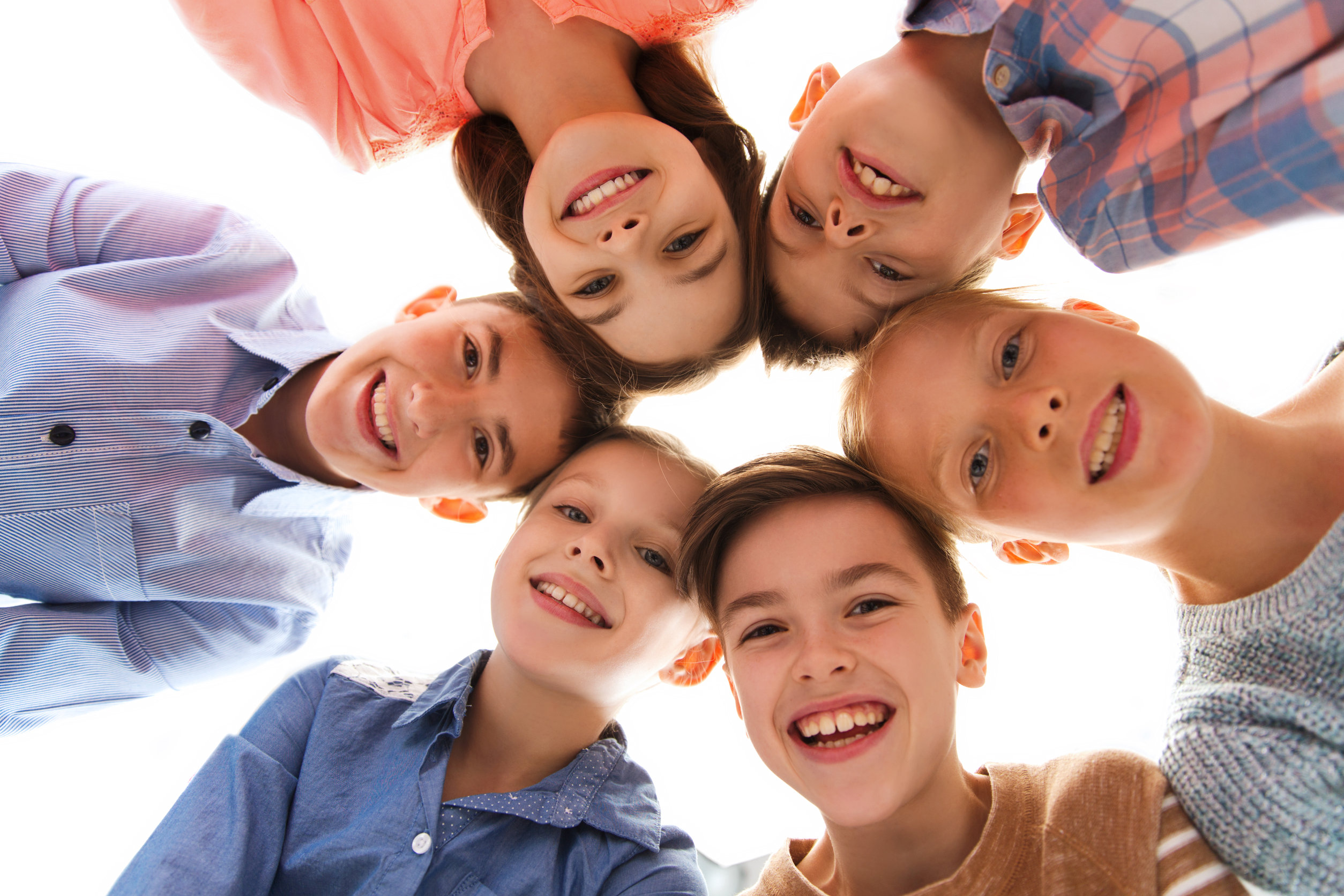 What is Invisalign First?
Invisalign First aligners are much like standard Invisalign aligners for adults, except they are designed to accommodate the development of the permanent teeth as they erupt.
Invisalign First can be used to help correct issues like arch development and expansion, tooth spacing, crowding, and protrusions, and to change the overall appearance of the smile.
Invisalign First guides children's teeth into the correct positions as they grow, which may lessen or eliminate the need for more extensive or invasive orthodontic treatment when they are older.
Invisalign First aligners are a great alternative to traditional phase 1 orthodontics with metal appliances and brackets and wires because it is:
Designed to treat a broad range of teeth straightening issues in growing children, from simple to complex, including crowding, spacing, and narrow dental arches.
Removable for easy hygiene, making it easier for growing children to brush and floss.
Designed for comfort – which means no discomfort from rubbing brackets or poking wires.
Invisalign Teen
More and more teenagers are straightening their teeth with clear aligners instead of braces. In the past, Invisalign was mostly reserved for grown-ups but as the treatment has evolved, it's become an effective option for younger patients too. We've certainly seen the popularity increase at Lifetime Dental as the number of our Invisalign Teen patients has grown. While, of course, braces are excellent for patients of all ages clear aligners offer another great choice.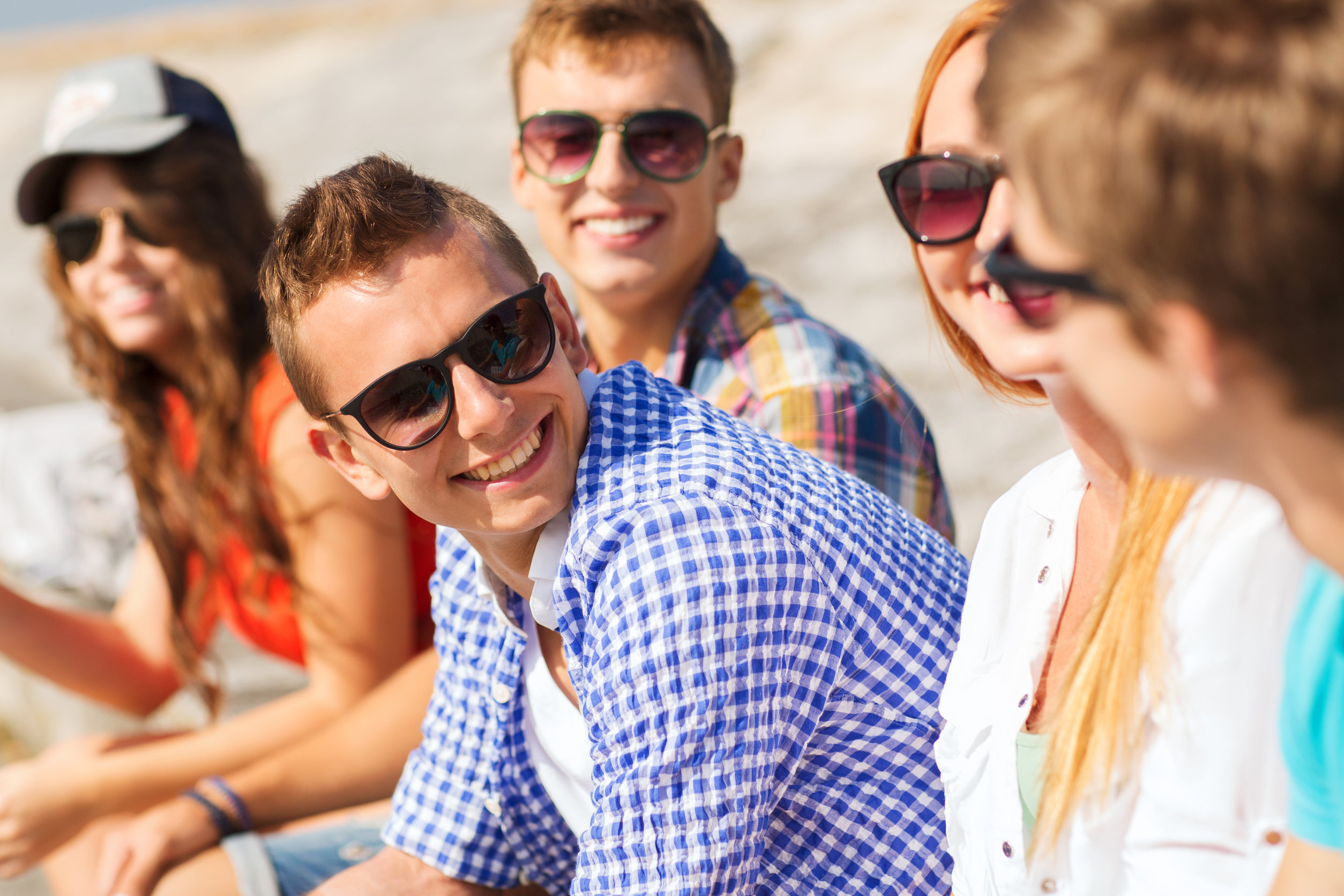 What is Invisalign Teen?
Just like standard Invisalign, Invisalign Teen involves a series of clear removable aligners. At Lifetime Dental, we start the Invisalign procedure by using our iTero scanner to take a quick, comfortable scan of your teenager's teeth and gums. A 3D model of your child's mouth is created from the scans and Dr. Maedel plans exactly when and where each tooth will move directly on the computerized model. She can also show you what your teen's smile will look like when treatment is over before you even get started. A series of custom, clear aligners are created based on Dr. Maedel's specifications. Your teen will wear their aligners for about 22 hours every day and change to a new set every week, depending on their treatment plan. As they go through the series of Invisalign Teen aligners, their teeth will shift little by little into their new positions.
Often, parents have questions about the effectiveness of Invisalign vs. braces. Years ago, Invisalign Teen was reserved for simple orthodontic issues. However, these days, we can achieve outstanding results for mild, moderate, and complex cases with both types of treatment! Dr. Maedel is a diamond Invisalign provider, meaning she has extensive experience with the teeth-straightening system. Additionally, the new and improved SmartTrack® material the aligners are made from allows for improved control and predictability and we're also able to use tooth-colored attachments to facilitate complicated movements. The aligners are designed specifically for teenagers' mouths and have features like eruption tabs to accommodate erupting molars.
The Pros of
Invisalign Teen
Treatment is Comfortable – Invisalign Teen aligners are made from smooth plastic, they're customized to your teenager's mouth and the aligners are even trimmed based on their gum line for the perfect fit. The biggest thing when it comes to Invisalign vs. braces is Invisalign Teen doesn't involve brackets and wires so there is no irritation, poking wires, or accidental cuts to the mouth.
The Aligners are Virtually Invisible – Since aligners are crafted from a translucent material and they're molded to fit the mouth, most people won't notice your child is wearing them. Teenagers report they feel more confident showing off their smile all throughout treatment. While even modern metal braces are streamlined, some patients still feel self-conscious about drawing attention to their smile with brackets and wires.
There are no Food Restrictions – Braces trap food and the brackets and wires can get damaged by really chewy, sticky, or hard things, including popcorn, caramel, hard candy, and pizza crust. Those types of foods have to be avoided until a teenager's braces come off. Invisalign is removable and you take the aligners out to eat and drink (anything aside from water). For that reason, patients can eat whatever they want throughout their treatment and none of their favorite foods are off-limits.
Oral Hygiene is a Breeze – Maneuvering around brackets and wires does take more attention to detail. In addition to taking Invisalign Teen aligners out to eat, kids will also remove them to brush and floss their teeth.
They can continue to use the same technique they always do. While the actual process of brushing and flossing is easier with Invisalign Teen, patients do have to brush more often since it's best to brush after eating before putting aligners back in.
Appointments are Shorter – Invisalign Teen doesn't require any adjustments like braces do. Your teen will simply come in about every eight weeks for a quick check-up. Over the course of their treatment, this will save you some time.
There are no Emergency Visits – Eating certain foods or getting hit in the mouth can result in damaged braces that need to be repaired. Since Invisalign Teen aligners don't consist of brackets and wires, you won't have to deal with any emergency appointments.
Invisalign Teen is Precise – Invisalign Teen treatment is extremely precise. The system is based on computerized treatment planning and the aligners are custom-made for your child's mouth. The precision, combined with Dr. Maedel's experience, ensures amazing results!
The Aligners Don't Get in the Way – If your child plays sports or a wind instrument, it can take a bit to get used to having braces. Plus, if they forget to wear a mouthguard and get hit in the mouth, it can result in a broken appliance or an injury to themselves or their opponent. Invisalign Teen aligners won't accidentally cut their mouth and your kiddo can take them out to play their instrument. Due to the fact that Invisalign Teen requires minimal lifestyle changes, it can be an easier transition for patients.
The Benefits of Invisalign
Invisalign is quickly becoming one of the most popular orthodontic treatments available, and it's easy to see why! This unique service offers important advantages over traditional metal braces, like:
Clear aligners: The clear plastic that makes up your aligners is hardly detectable by others, allowing you to smile with confidence while wearing them.
No diet changes: You can eat whatever you like during your Invisalign treatment Metal-free: Clear plastic aligners are also the ideal choice for patients with metal allergies or sensitivities.
Faster results: You can expect to achieve a straighter smile in just 6-18 months, easy to clean: All you need is a toothbrush, clear soap, and lukewarm water to keep your aligners clean. No complicated floss threaders or extra tools!
No irritation: Unlike traditional braces that rub against your lips and cheeks, Invisalign is smooth, so there is no irritation to your soft tissues, offering a much more comfortable straightening experience.
Fewer dental visits: With Invisalign, your scheduled appointments will not only be fewer than those needed with metal braces but quicker too!
How Much Does Invisalign Cost?
If you are considering Invisalign, you've come to the right place. At Lifetime Dental, Dr. Maedel and her team are ready to help you fix the problem areas of your smile and put you on a path to better oral health and a more aesthetically pleasing appearance. But how much will it cost? Invisalign could be more affordable than you think! It all depends on your individual case and how severe your dental problem is to start with. Fortunately, there are ways we can help you achieve desired results while sticking to your budget. At Lifetime Dental we offer interest-free payment options for our Invisalign patients with as little as a $500 down payment. Please book a free consultation today to discuss your individual case, cost, and payment options.
Viverra Retainers
At Lifetime Dental our Invisalign patients are provided with 4 sets of Vivera® retainers at the end of their Invisalign treatment.
Vivera® retainers are the world's most advanced retainers that are custom-made for you from a digital scan of your mouth.
The Vivera® retainer material is at least 30% stronger and twice as durable as other leading clear retainer materials. Wearing your retainers at night ensures your teeth don't shift and you keep your healthy and beautiful smile for a lifetime.
How Invisalign Works
First, we'll take a digital scan of your teeth. This information will be used to create a customized treatment plan to then create an entire series of custom aligners that gradually corrects your orthodontic issues. In many cases, we'll also put small, virtually invisible pieces of white filling material on your teeth. These help the aligners connect snugly to your teeth and encourage better, faster results. These "attachments" don't harm your teeth and will be smoothed away at the end of your treatment, so you'd never know they were even there in the first place.
You'll wear each set of aligners for 22-23 hours a day for one week, taking them out only to clean your smile and eat and drink. Then, you'll move on to the next set of aligners in the series and repeat the process. Roughly every 2-3 months, you'll come to visit us for a quick checkup so that we can make sure your progress is on track. Some patients can finish their treatment in as little as 6 months, but most will get the results they're looking for in just about a year — which is significantly less time than traditional treatment with metal braces!
For more information about Invisalign visit www.invisalign.ca
Email
reception@lifetimedentalkindersley.ca
Practice Hours
Monday, Wednesday, Friday:
7:30am - 4:00pm
Tuesday & Thursday:
7:30am - 4:30pm
Closed: Saturday, Sunday & Statutory Holidays