Our History
Established in 1977 by Dr. Dana Bailey, our philosophy here has always been "Preventative Family Dentistry" based on establishing each patient's individual needs in a warm and caring atmosphere. Under the ownership of Dr. Krista Maedel, the evolution of our clinic has never deviated from that philosophy, the patient experience and care is our number one priority.
At Lifetime Dental, you're treated warmly and professionally. From our smiling receptionists to our thoughtful dental professionals, we endeavour to provide you with gentle dental care in an environment where you can relax.
Lifetime Dental features up-to-date services such as Itero digital scanning, digital radiography, and in-office one-visit crowns. As general practitioners, our dentists provide all general dental services, orthodontic services (Invisalign), and cosmetic dentistry — valuable services in a rural community! As well we are a very kid-friendly office, and we want you to know that we enjoy patients of all ages!
We have served West Central Saskatchewan for over 40 years and continue to build our reputation as the dental practice chosen by so many of you. Lifetime Dental is not only our name, but it is also our commitment: keeping you and your family smiling…for life!
Thank you for choosing Lifetime Dental!
We want to introduce you to our amazing team! We pride ourselves on working together to provide the best care and solutions for our patients.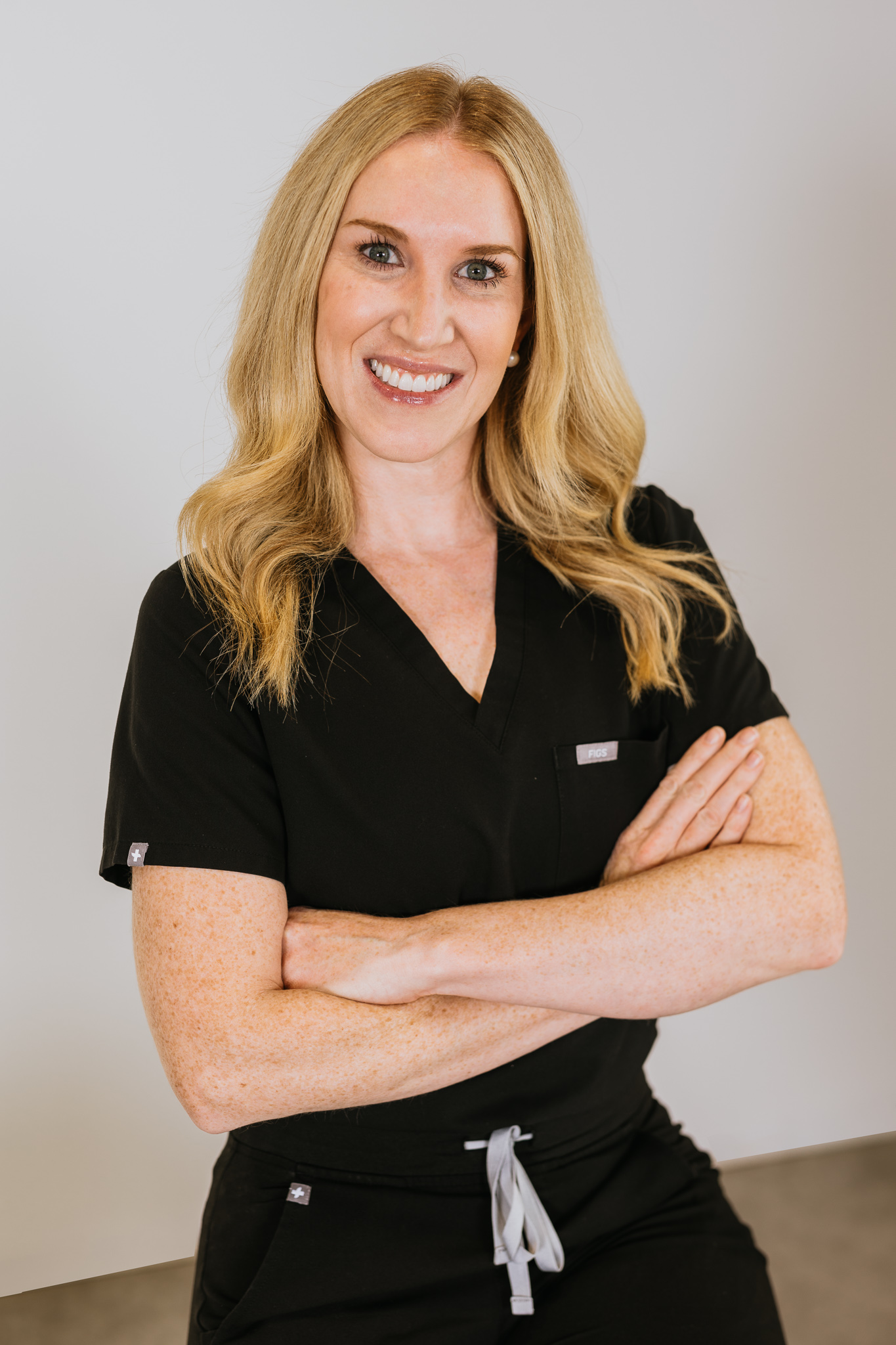 Dr. Krista Maedel
Learn More
Dr. Maedel began her career as a general dentist in 2009, after graduating from the University of Saskatchewan. Dr. Maedel was born and raised in Kindersley and currently practices dentistry at both Lifetime Dental in Kindersley and Rosetown Dental.
Dr. Maedel enjoys all areas of general dentistry but has a passion for Invisalign orthodontics, cosmetic and implant dentistry.
In 2020 Dr. Maedel became a DIAMOND Invisalign provider. Diamond status is the top 1% of all general dentist and orthodontist Invisalign providers worldwide. Dr. Maedel has completed hundreds of hours in Invisalign continuing education and is an active member of the American Academy of Clear Aligners. She is extremely passionate about Invisalign treatment and believes that a healthy perfect smile enables a person to reach their maximum potential in life. Dr. Maedel offers free Invisalign consultations and interest-free financing to help make Invisalign treatment a feasible and affordable option for her patients.
Dr. Maedel has also attended multiple implant continuing education courses and completed many hours of extensive hands-on training in implant dentistry. She places implants in select cases as well as works alongside dental specialists to restore more complex dental implant cases.
When Dr. Maedel isn't working, she enjoys traveling, skiing, hot yoga, camping and spending time with her family and friends.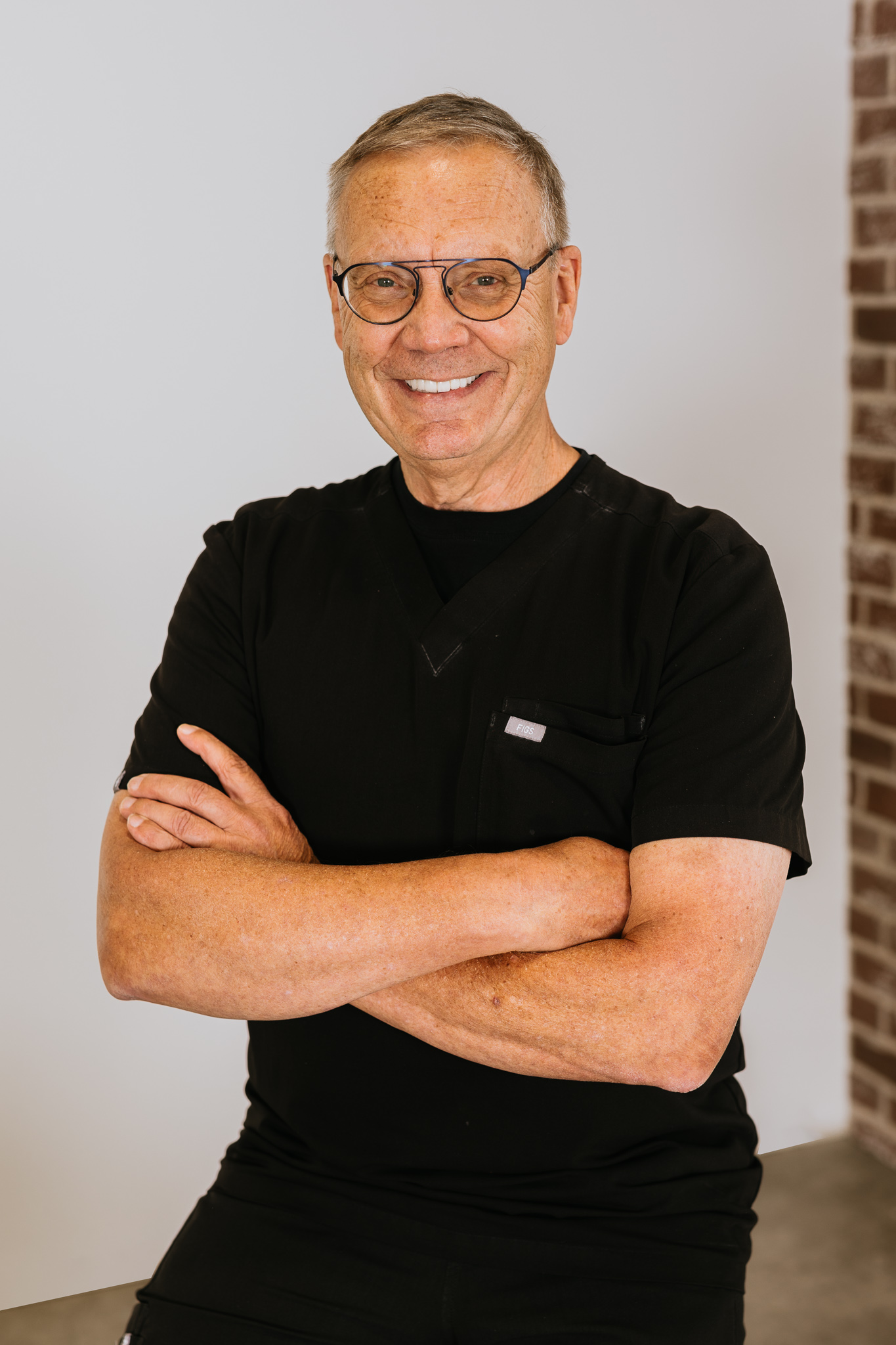 Dr. Dana Bailey
Learn More
As a General dentist, Dr. Bailey began his career in 1976 after graduating from the University of Saskatchewan's Faculty of Dentistry with distinction.
He has completed training as a general practitioner in orthodontics, crowns, bridges, endodontics, preventative dentistry, and TMJ disorders. More recently, he has completed extra training in cosmetic dentistry procedures in order to give our clients every available option for their optimal smile experience. When Dr. Dana is not travelling to continuing education courses, he enjoys golfing, curling and spending time with family and friends.
DR. BAILEY HAS OVER THIRTY YEARS OF EXPERIENCE MAKING THE PEOPLE OF WEST CENTRAL SASKATCHEWAN SMILE JUST A LITTLE BIT BRIGHTER!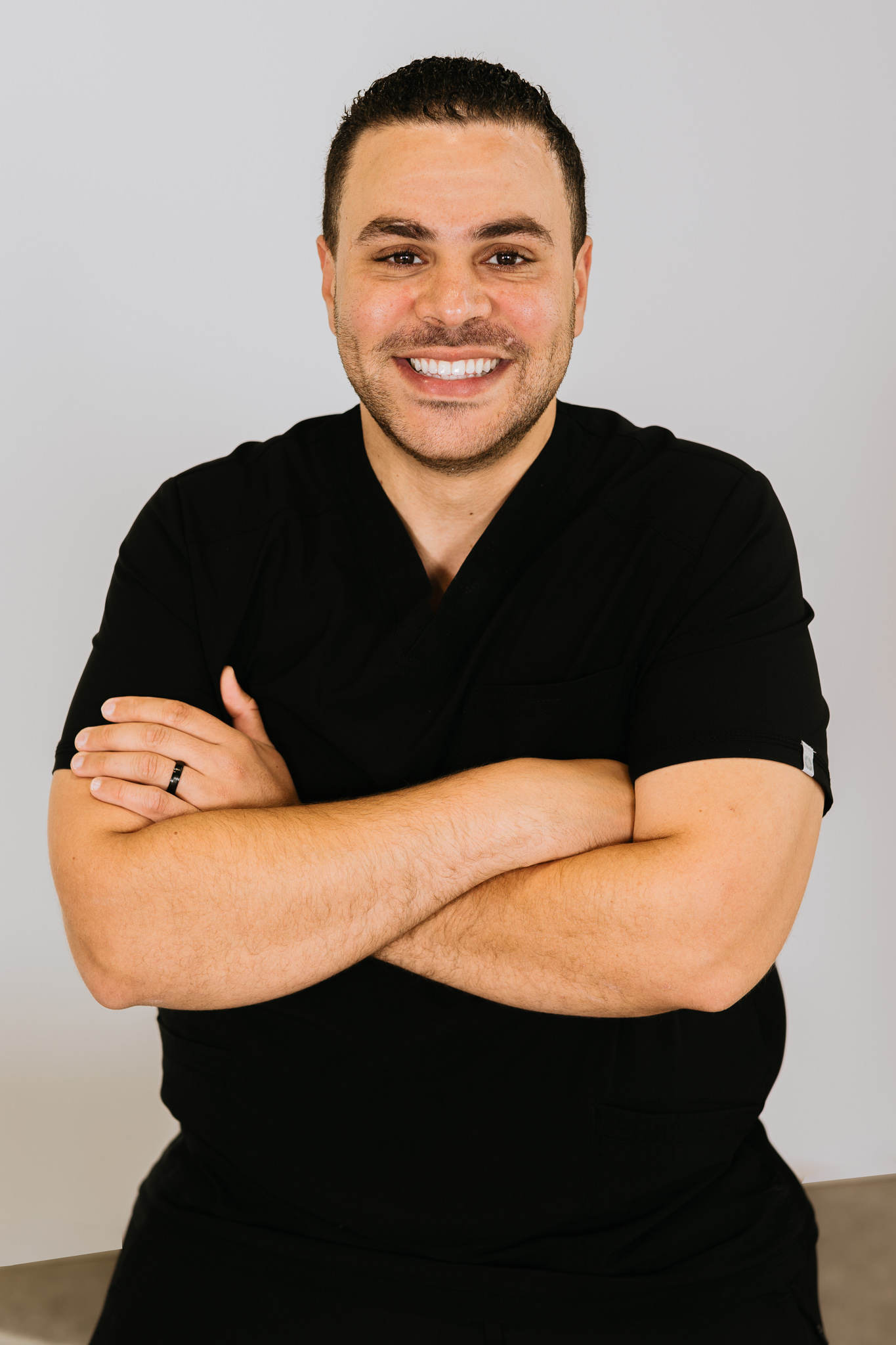 Dr. Haytham Soliman
Learn More
Dr. Haytham Soliman is originally from Cairo, Egypt. He was raised in a family that highly valued education and hard work. This upbringing served as inspiration for him to pursue a career in dentistry, and began his journey as a general dentist in Cairo in 2012.
During his studies, Haytham developed a passion for restorative dentistry and root canal therapy. He found satisfaction in the challenges of repairing damaged teeth and helping patients improve their oral health. After graduating, Haytham gained valuable experience and honed his skills in restorative dentistry while working at a local clinic before moving to Canada. While completing his equivalency exams, he taught dental students at the University of Saskatchewan.
In his free time, Haytham enjoys playing soccer and hiking. He finds that these activities help him relax and recharge after a long week at work. Haytham believes that it's important to maintain a good work-life balance and to make time for the things that bring joy and fulfillment.
Despite the challenges that he has faced in his career, Haytham remains dedicated to his patients and providing the best possible care. He believes that dentistry is not just about fixing teeth, but about building relationships with his patients and helping them achieve optimal oral health. Haytham takes pride in his accomplishments as a dentist and looks forward to continuing to serve his community for years to come.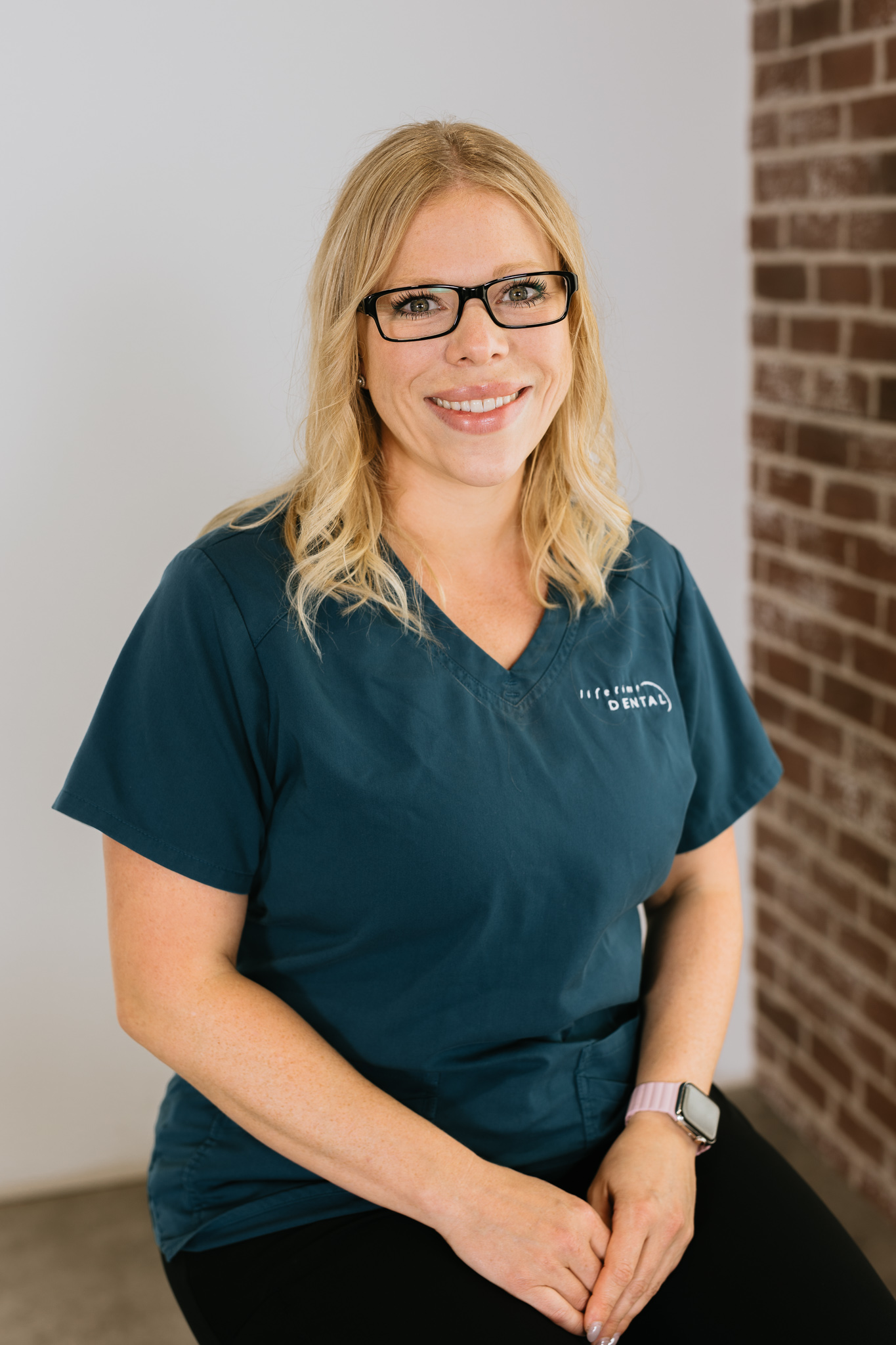 Kendra Schoff
Learn More
Kendra graduated in 2009 from the National School of Dental Therapy and has been working as a Dental Therapist at Lifetime Dental since 2013. Her main focus is working with the children in the office. Her and her husband Brendan have 2 boys who love hockey and in her free time she enjoys mountain biking, skiing and spending time outdoors with her family.
REGISTERED DENTAL HYGIENISTS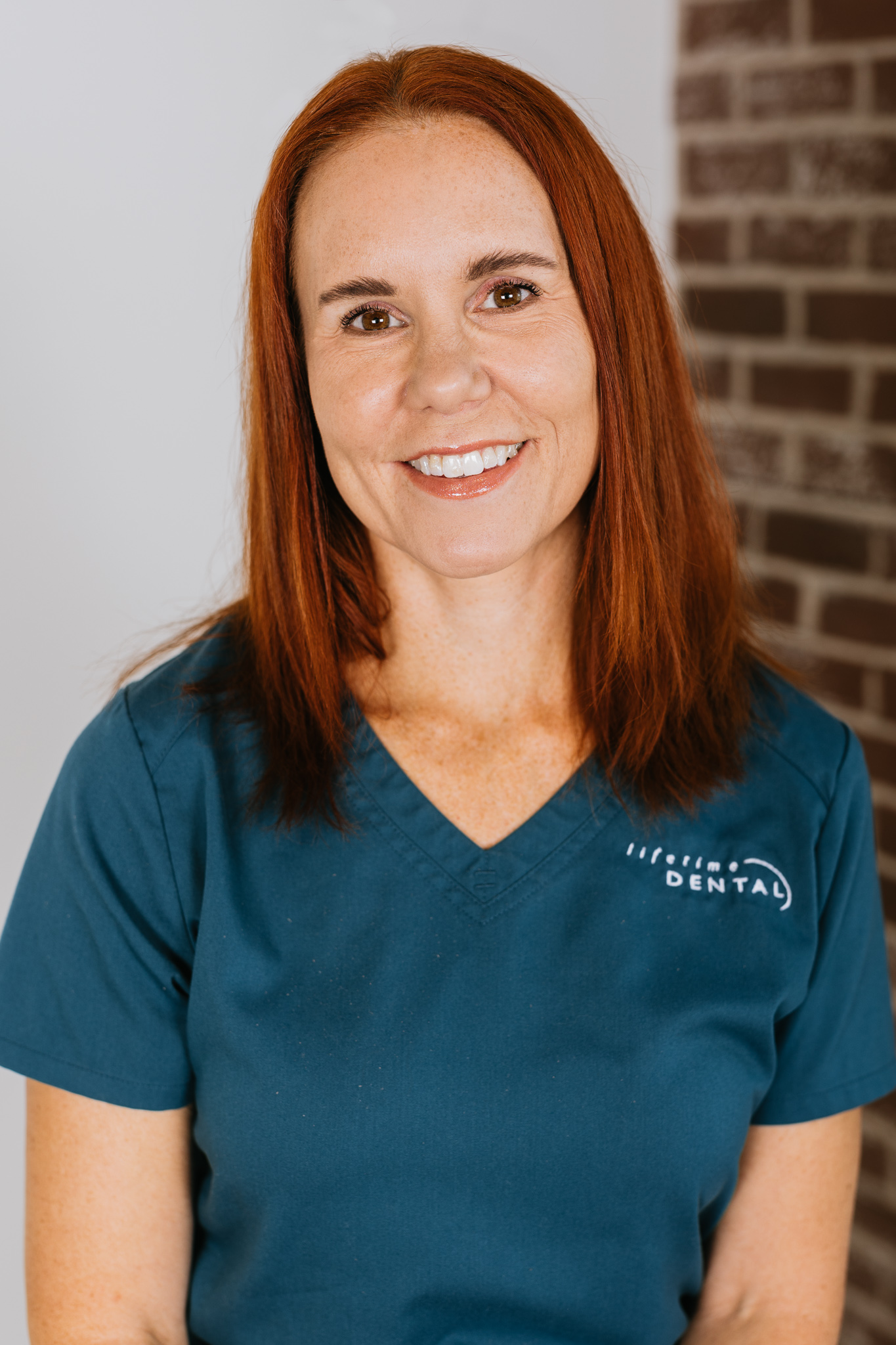 Trisha Holland
Learn More
Trish is a small-town farm girl born and raised in Craik, SK, and has been a hygienist at Lifetime Dental for approx 16yrs. She has 3 active healthy boys who enjoy hockey, baseball, and swimming. In her free time, she is an active volunteer who continually gives back to our community. In her spare time, she teaches Yoga and enjoys being physically active herself hiking, swimming, and walking trails.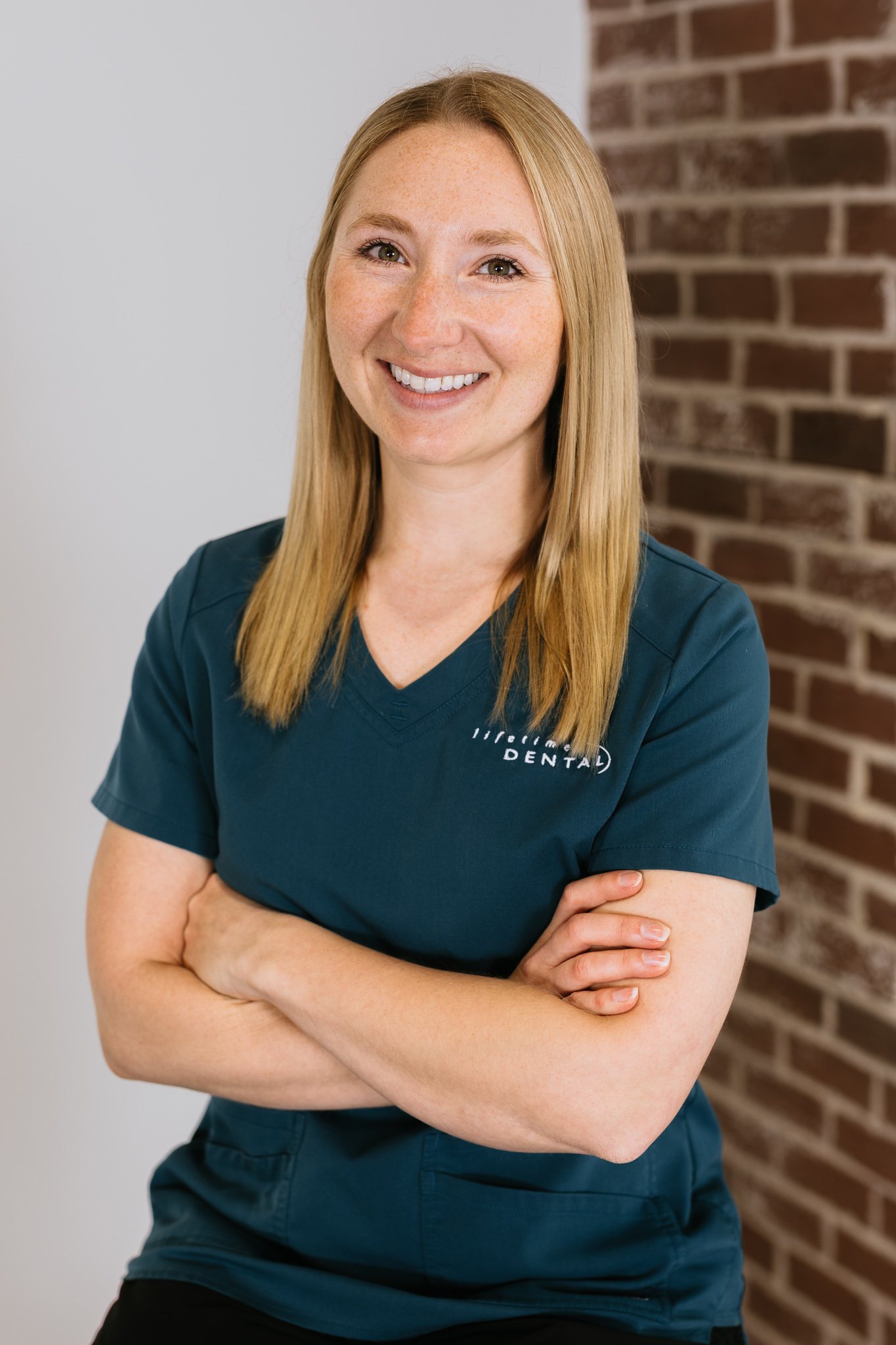 Nicole Cholin
Learn More
Nicole was raised on a grain and cattle farm east of Kerrobert. After high school, in 2011 she completed her dental assisting certificate at SIAST in Regina and began working at Lifetime Dental in 2013 and has continued her education through multiple courses including the orthodontic module. In 2017 she decided again to further her education and enrolled in the dental hygiene program at Sask Polytechnic in Regina. She currently practices both dental assisting and dental hygiene at Lifetime Dental. In the summer she enjoys spending time at the lake with friends and family.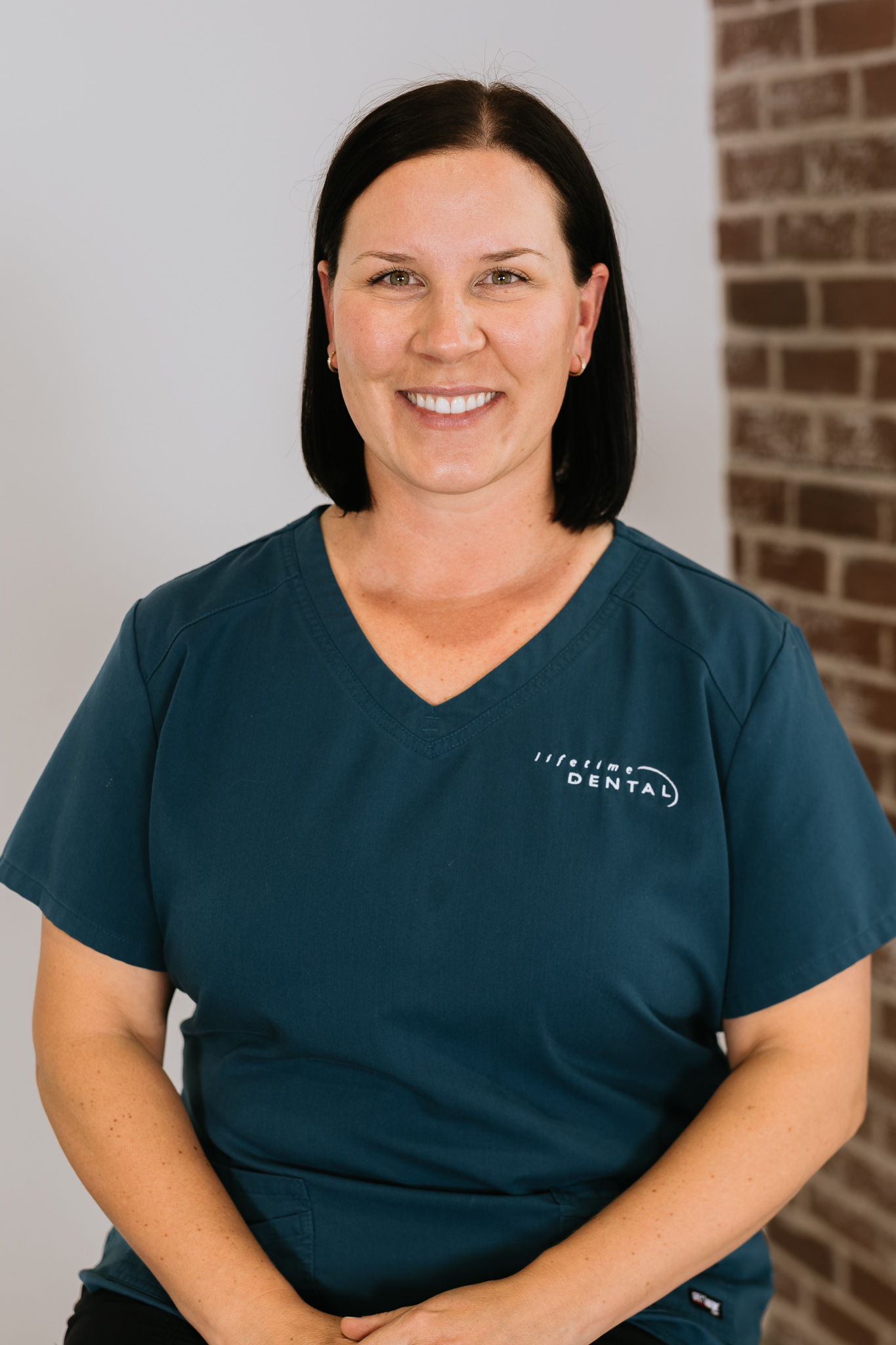 Kennedy Kosolofski
Learn More
Meet Kennedy! She has been a member of our hygiene team since 2014. She took her training at the University of Manitoba and graduated in 2005. She's born and raised in Kindersley where she resides with her husband and 2 girls and their dog Shelby.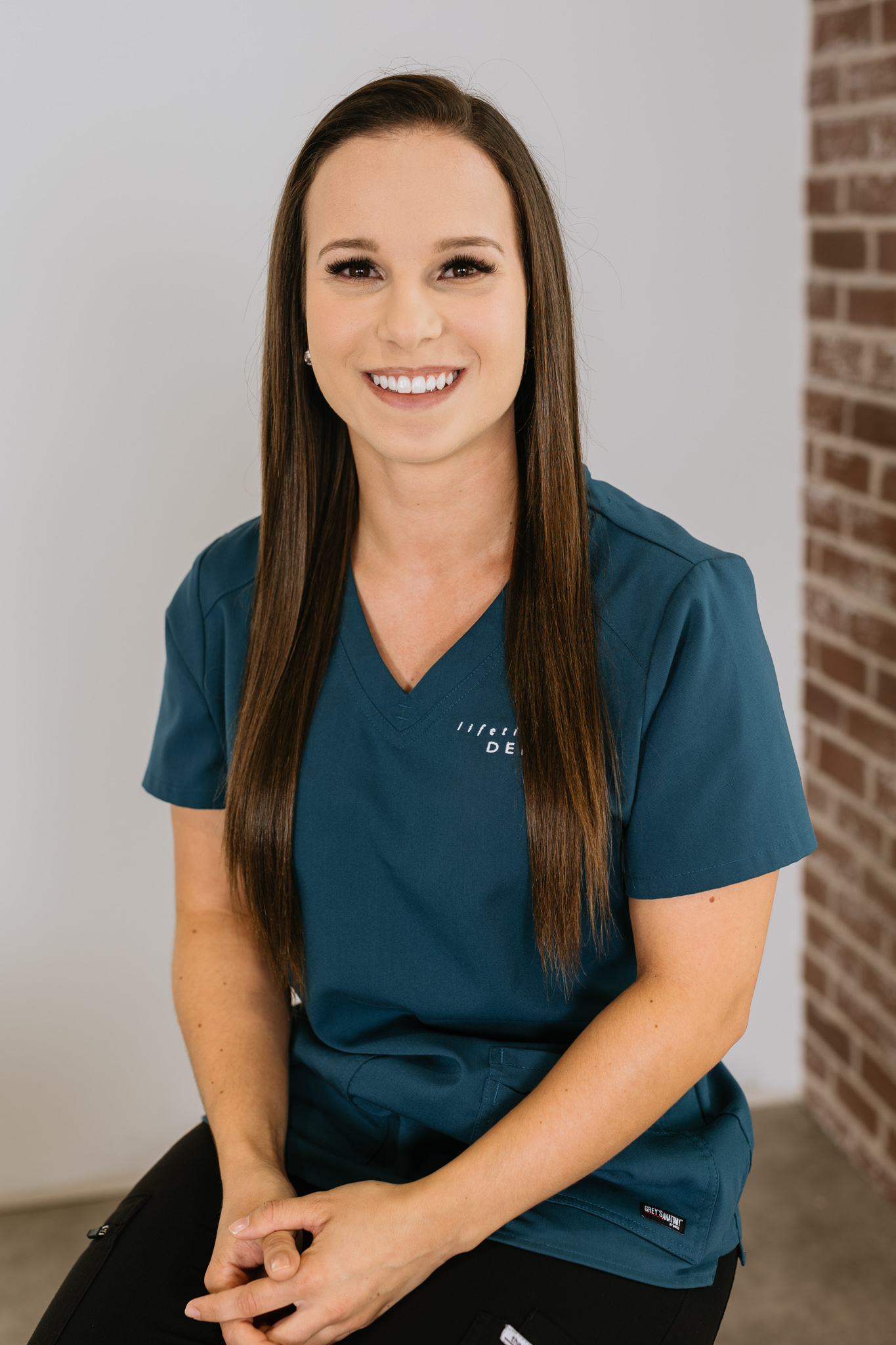 Megan Fries
Learn More
Megan is a hygienist in our office at Lifetime. She was born and raised on a farm outside of Kindersley. She took her dental hygiene training at Saskatchewan Polytech in Regina and has been working in our office since 2017. She has a border collie named Millie and enjoys staying active and spending her free time camping with friends and family. She looks forward to visiting with her hygiene patients and tries to create a welcoming, comfortable atmosphere!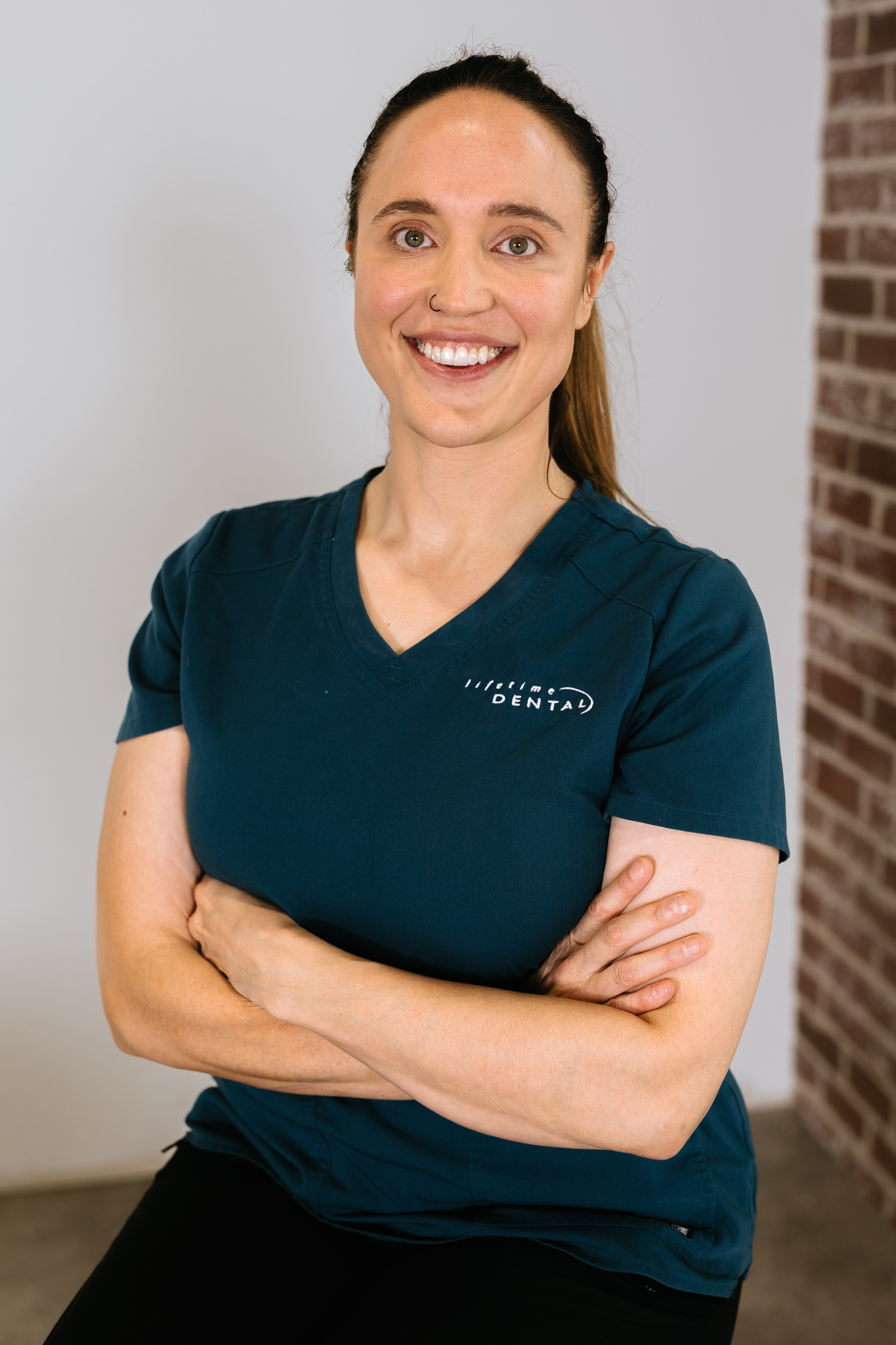 Carmen Douglas
Learn More
Meet Carmen she is a member of our dental assisting team. She grew up in Watrous but resides in Kindersley with her 3 children. You can find Carmen at the rink watching hockey or watching dance competitions. She enjoys swimming, walking, and when she has time volunteering in the community.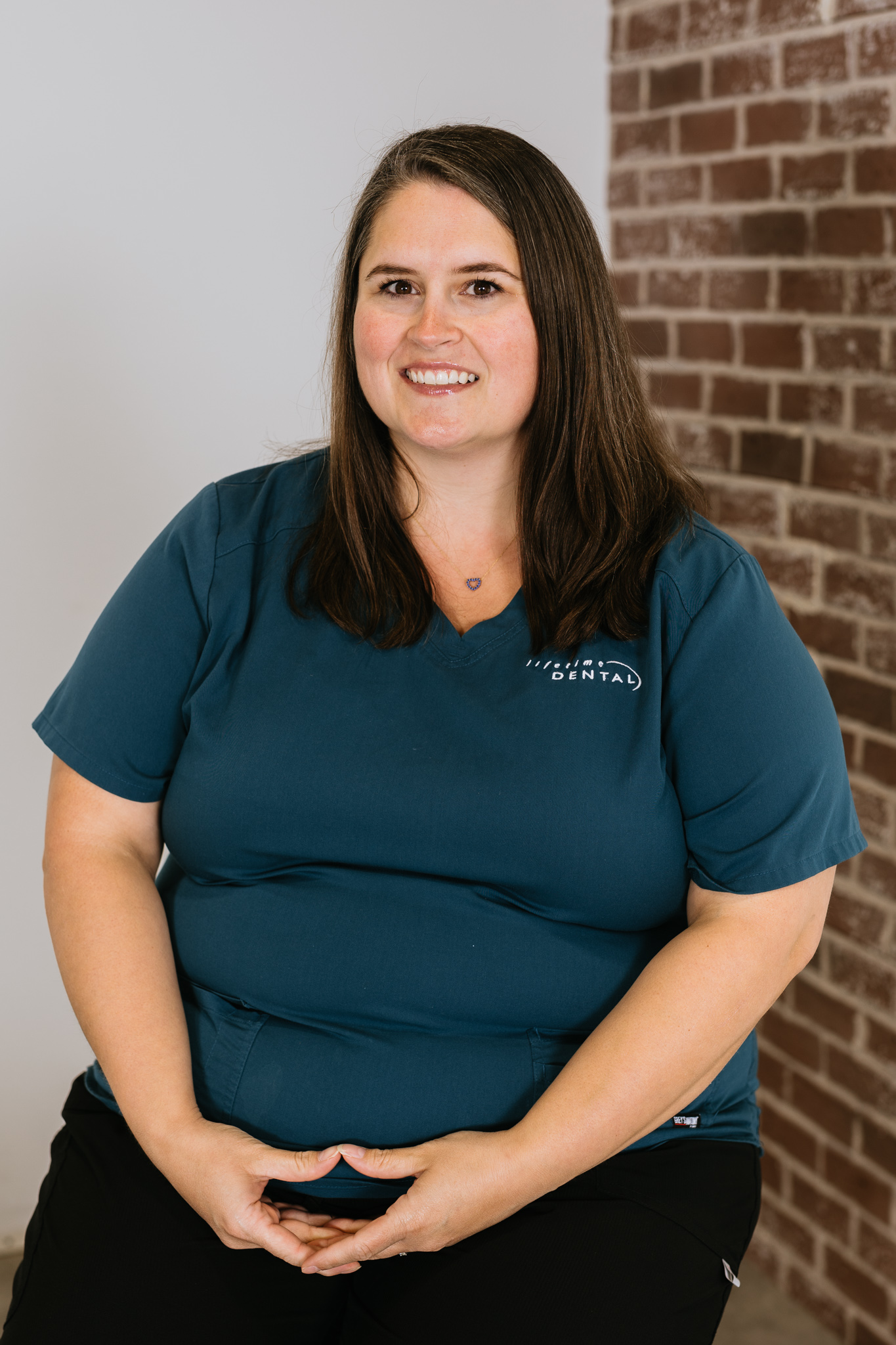 Kelly Rettger
Learn More
Kelly grew up in Dodsland, SK, and graduated from the dental assisting program at SAIT in 2007. She lives in Kindersley with her husband Jason and her 3 amazing stepchildren. She loves her job and the amazing people she treats every day. The lifetime Dental team is her second family.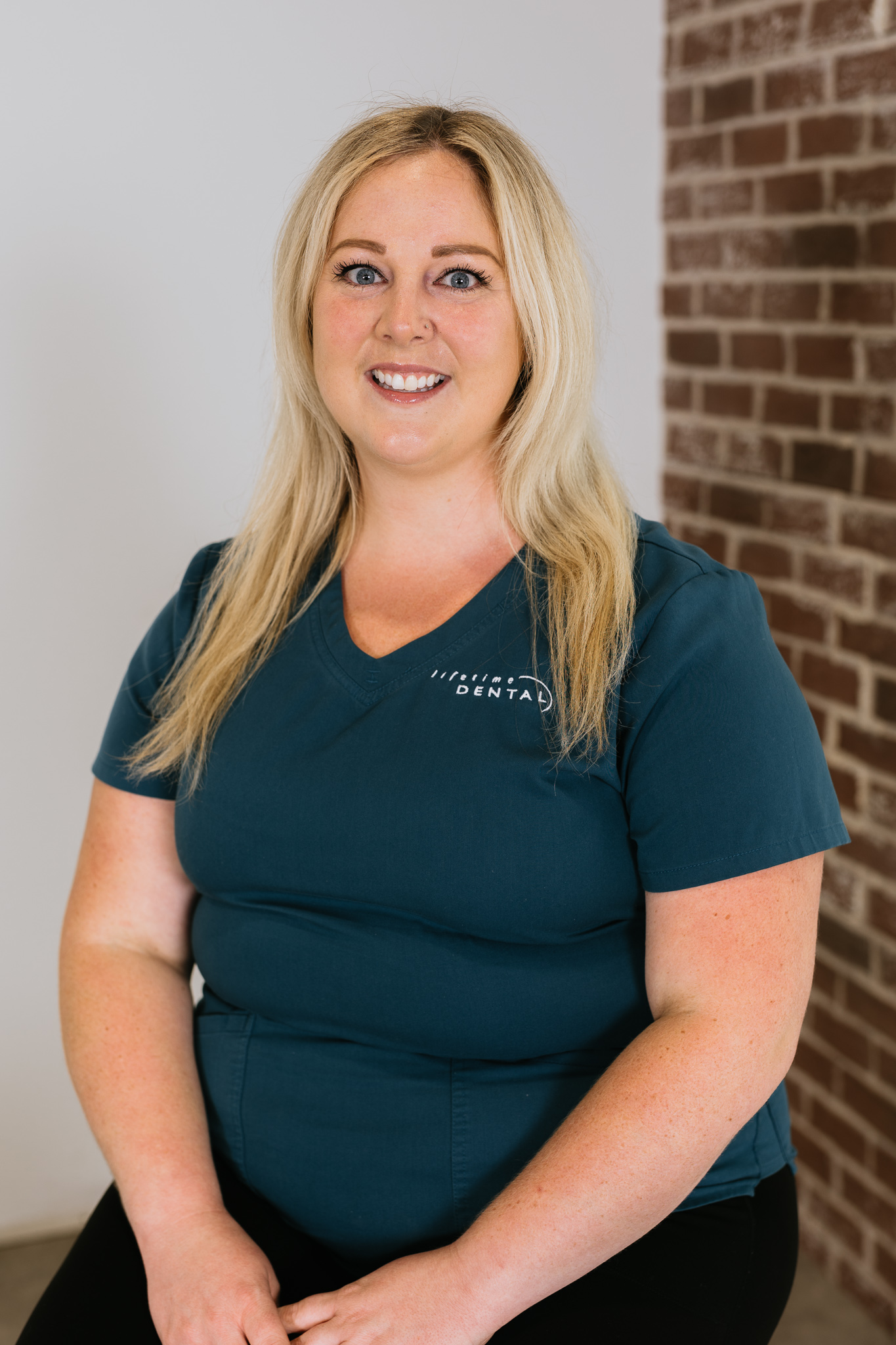 Rebecca German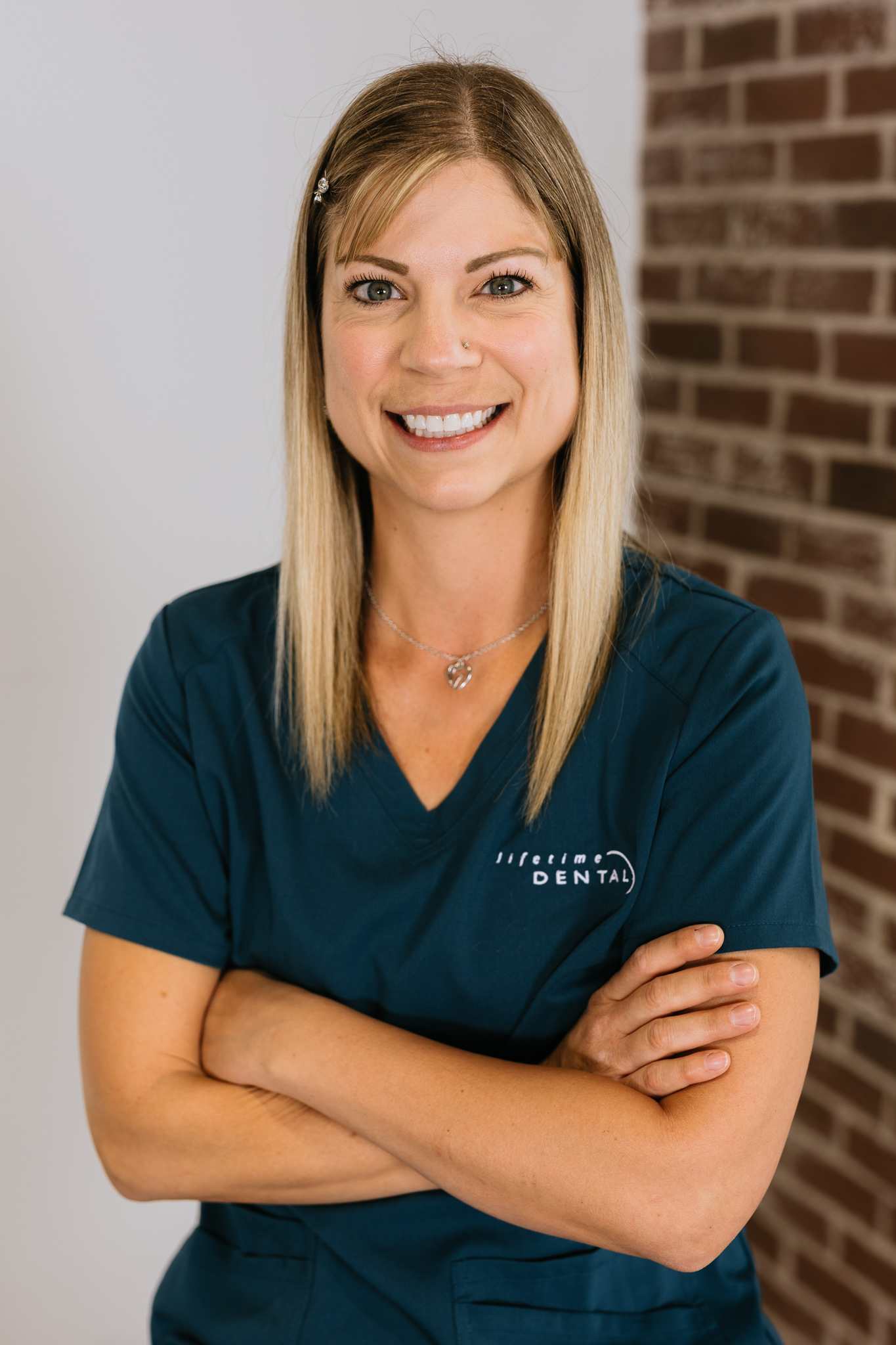 Erin Horbay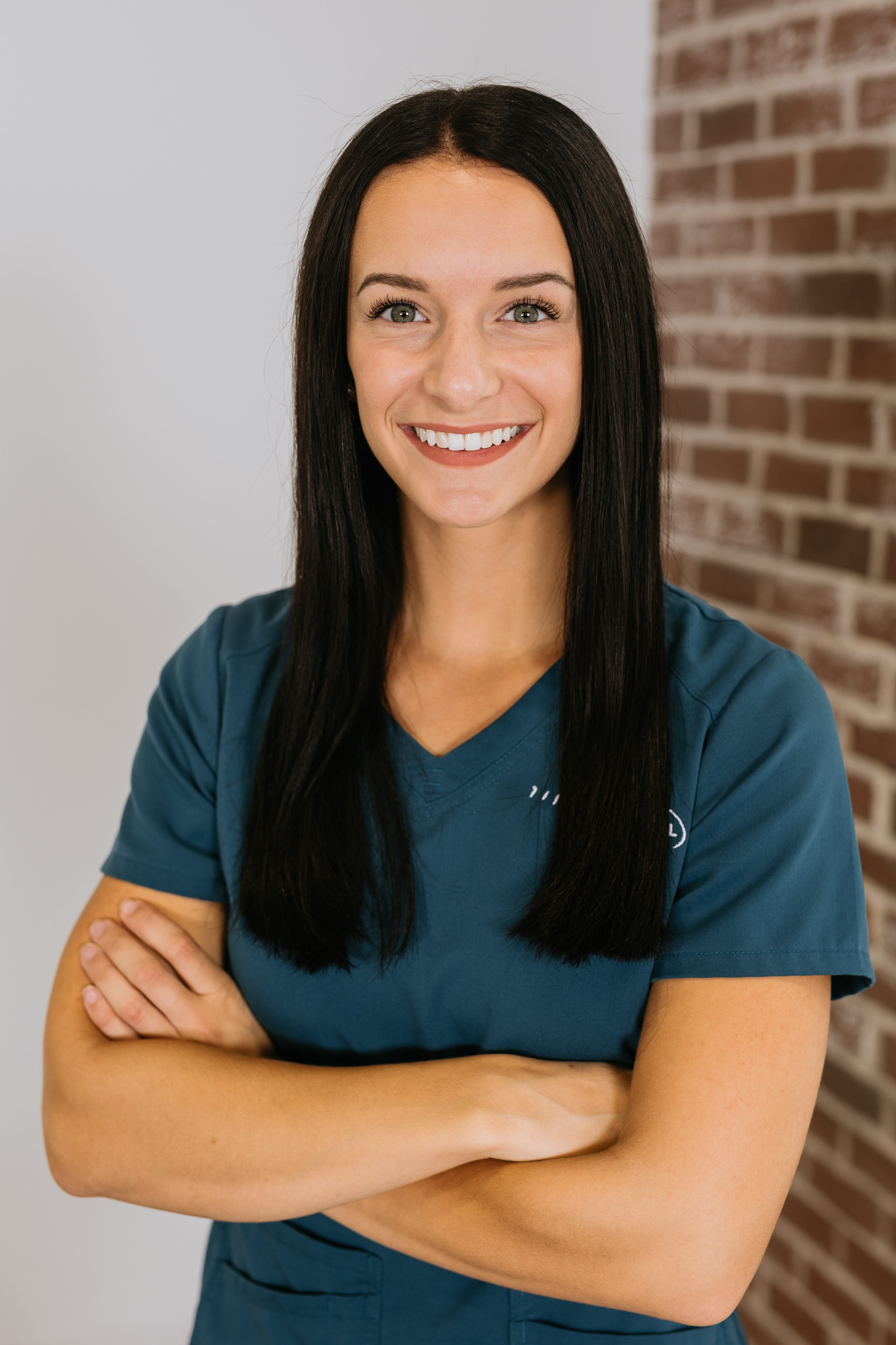 Dakota Retterath
CUSTOMER SERVICE ADMINISTRATORS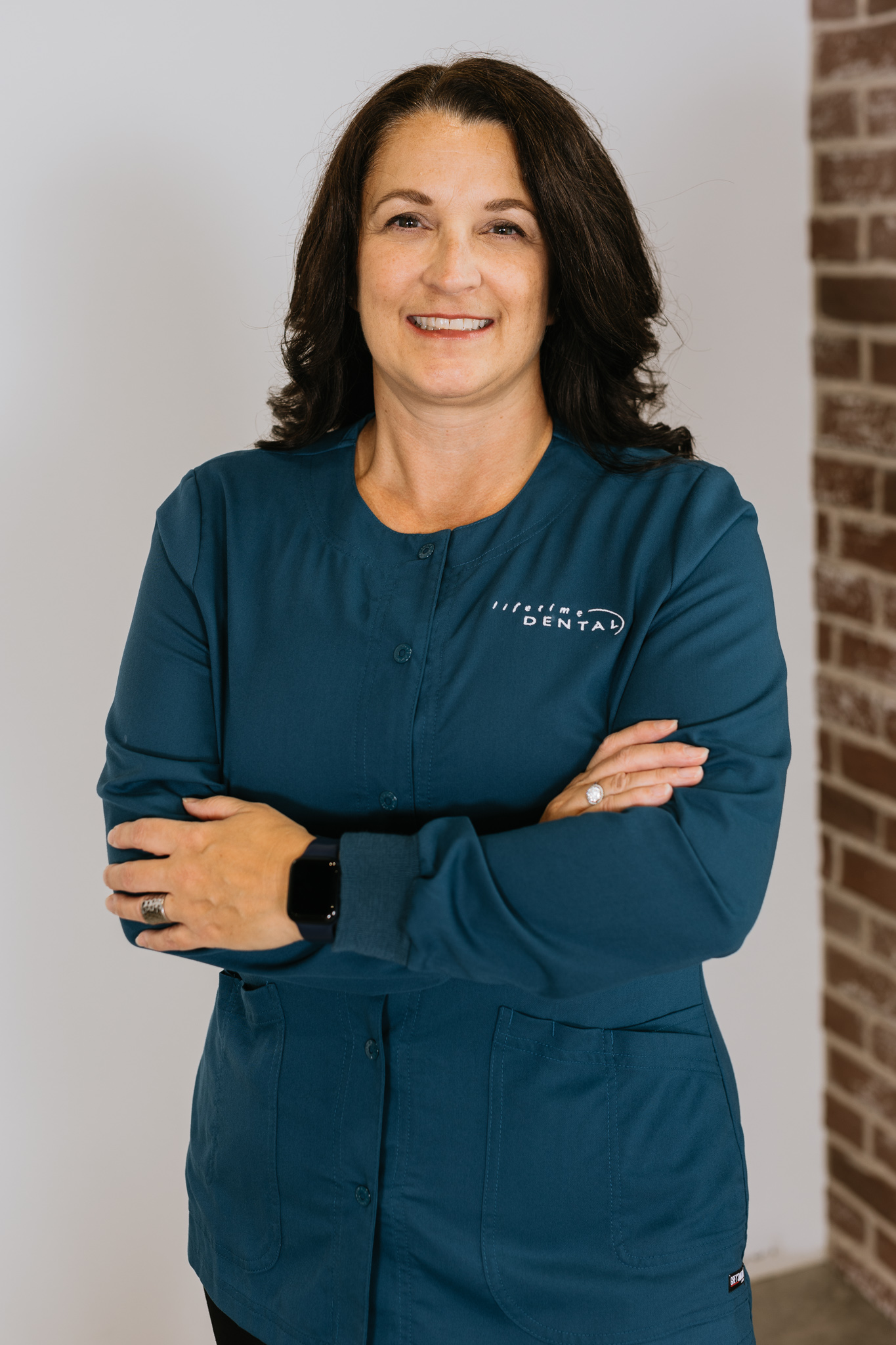 Shannon Skinner
Learn More
Shannon joined Lifetime Dental as a receptionist in 2016. She is now the Office Manager for Lifetime Dental. She grew up in the Kindersley area and after high school, graduated from Red Deer College in hotel management. Shannon resides in Kindersley with her husband and their 2 daughters. Shannon can be found at the curling rink or the golf course or camping at Turtle Lake.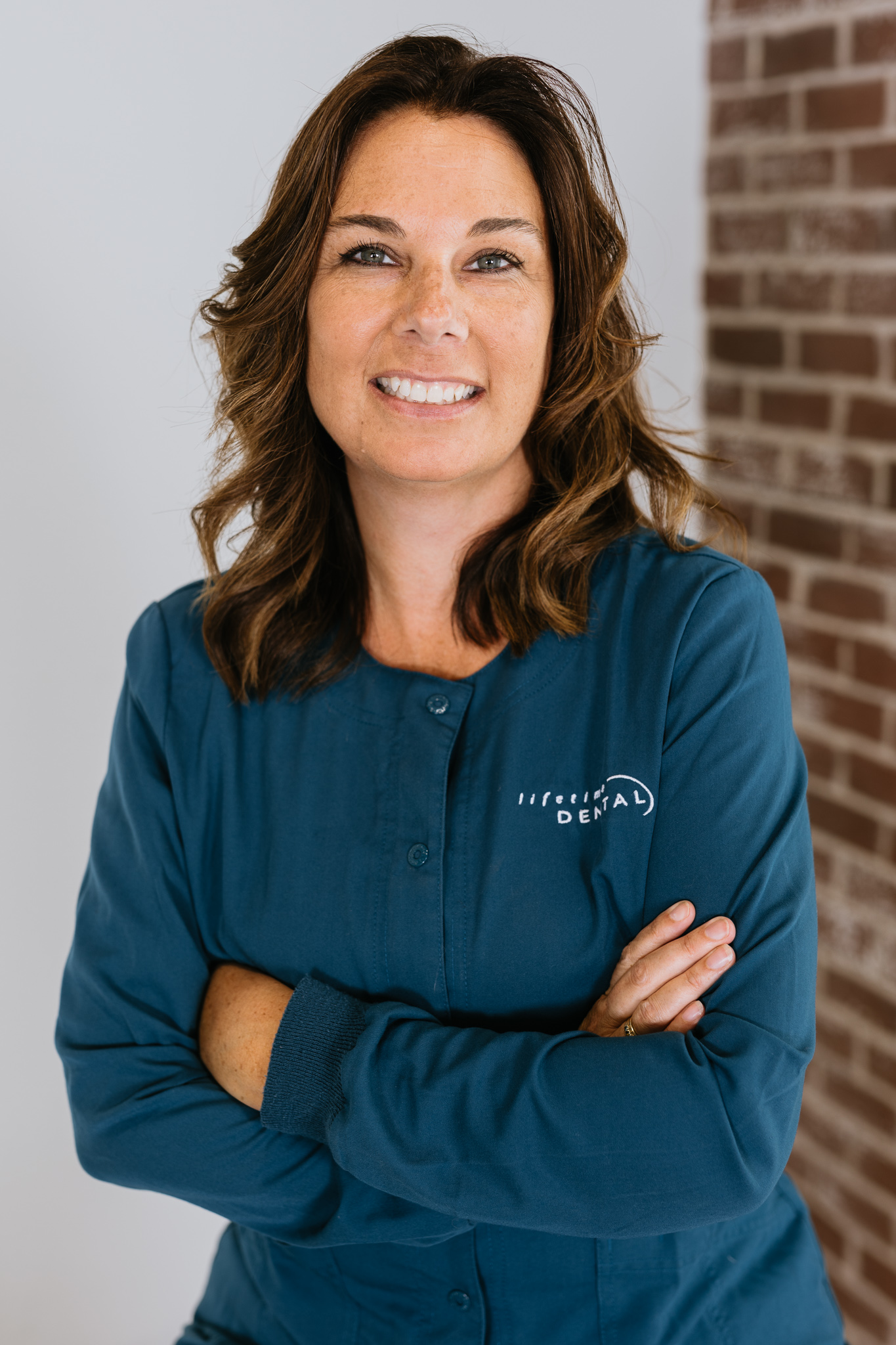 Candace Weilgosz
Learn More
Candace grew up in Wynyard, SK, and moved to Kindersley in 1997 where she and her husband Matthew have raised their 3 children. She enjoys camping and spending time with her family at the lake. She has been a part of the Lifetime team since 2018.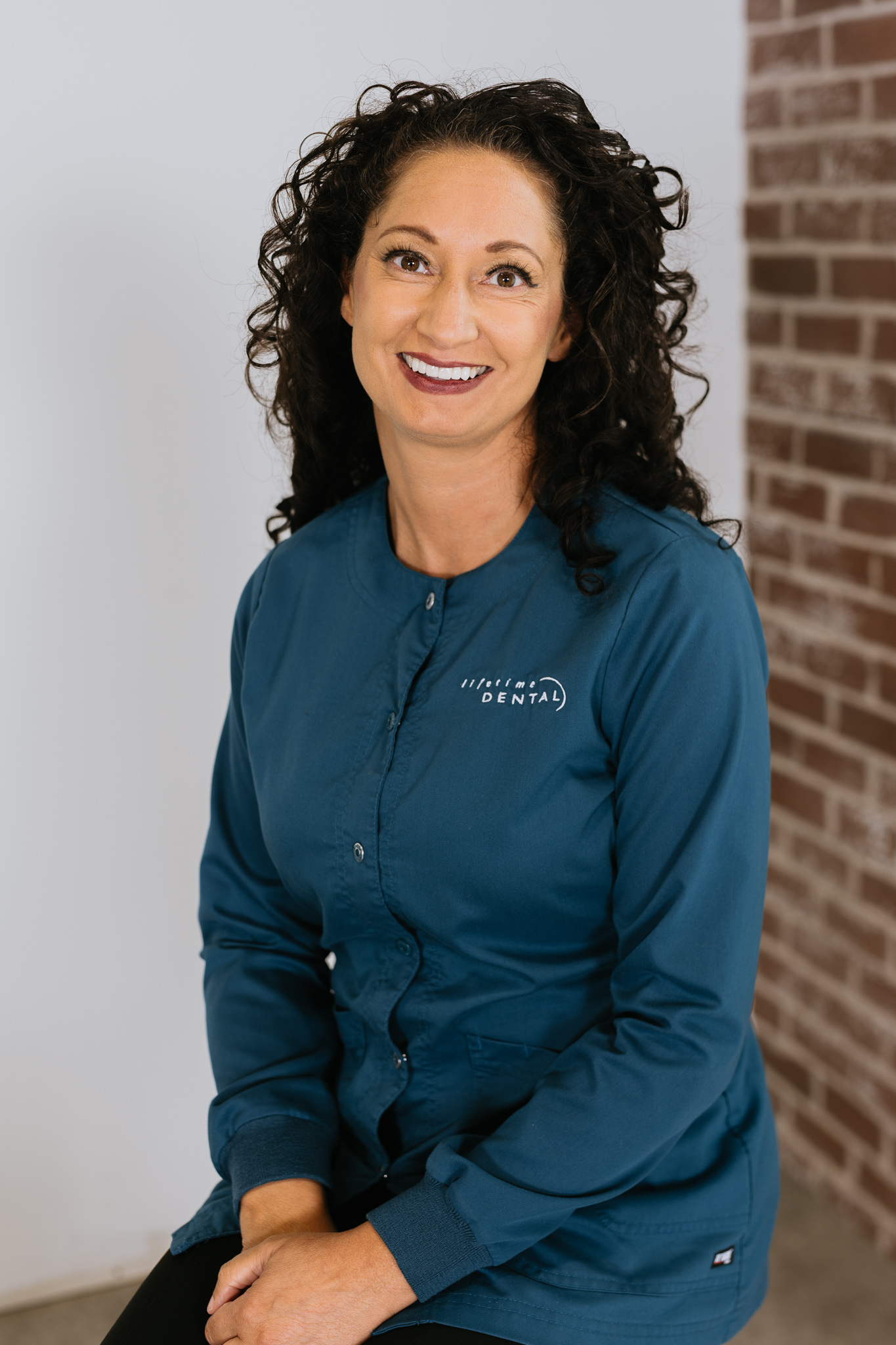 Jenean Retterath
Learn More
Jenean grew up on a farm near Fiske and lived most of her life in Rosetown before settling in Kindersley in 2003. She and her husband Travis have 3 daughters and 2 grandchildren. She has been a member of the Lifetime Dental team since 2012. When she's not in the office you can find her enjoying time with her family at their cabin.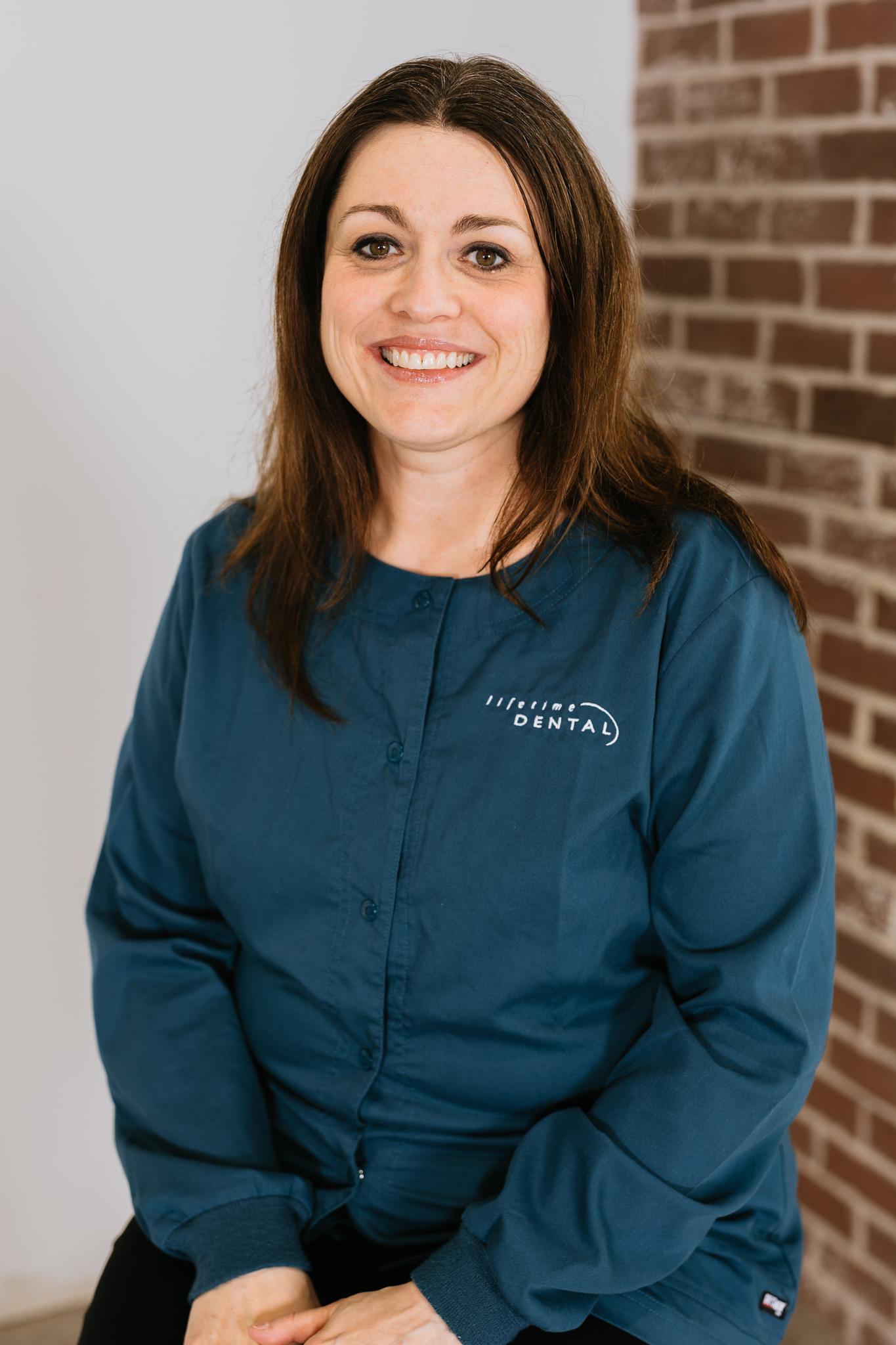 Kyla Kosolofski
Learn More
Kyla is a born and raised Kindersley girl. She graduated from the Saskatoon business college with an honours diploma. Kyla has a daughter and has been a part of the Lifetime Dental team since 2017.
Our Mission
"At LIFETIME DENTAL we have the highest commitment to CARING for our patients. We believe that every patient deserves the highest QUALITY of care and is to be treated with RESPECT. We are here to EDUCATE our patients, inform them of the best option, and use MODERN TECHNOLOGY and techniques to HELP them be as HEALTHY as possible"
Financial Information
At Lifetime Dental, we don't want expenses to prevent you from receiving the quality of care you desire and need. Our primary concern is your dental care and we will be sensitive to your financial circumstances within the framework of sound business practices. We will work together to structure a treatment plan that will suit your individual needs.
We do offer Interest-free financing for Invisalign treatment and extensive treatment plans.
Insurance Information
Our goal at Lifetime Dental is to help you maximize your insurance benefits – your smile is our number one priority. But because your dental policy is an agreement between you and your insurance company, not between your insurance company and our office, we do ask for payment the day of service – essentially, you pay Lifetime Dental for services rendered and your insurance company will then reimburse you. Our friendly receptionists will help prepare all the necessary paperwork and submit it electronically so you get reimbursed from your insurance provider in a timely manner. If desired, we will submit a pre-treatment estimate to your insurance provider before treatment. We at Lifetime Dental will do our best to ensure you receive the maximum benefits of your plan.
Email
reception@lifetimedentalkindersley.ca
Practice Hours
Monday, Wednesday, Friday:
7:30am - 4:00pm
Tuesday & Thursday:
7:30am - 4:30pm
Closed: Saturday, Sunday & Statutory Holidays